Hobbs Brook Management
Hobbs Brook Management has been a pioneer in the development of premier office space in the Boston suburbs, including the first office building on Interstate 128. Their legacy is built on trusted relationships with their tenants. Our redesigned website concentrated on improving the usability for the tenants who visit the site, and adding the human element to reflect Hobbs Brook's high-touch service. The new site has shown markedly improved analytics. After it launched, sessions increased from about 6,000 a month to just under 12,000 – a 100% increase in site traffic.
Advanced Features
Property Pages
Each property page presents property images in a slider as well as organizes important property information into accordions for quick and easy access.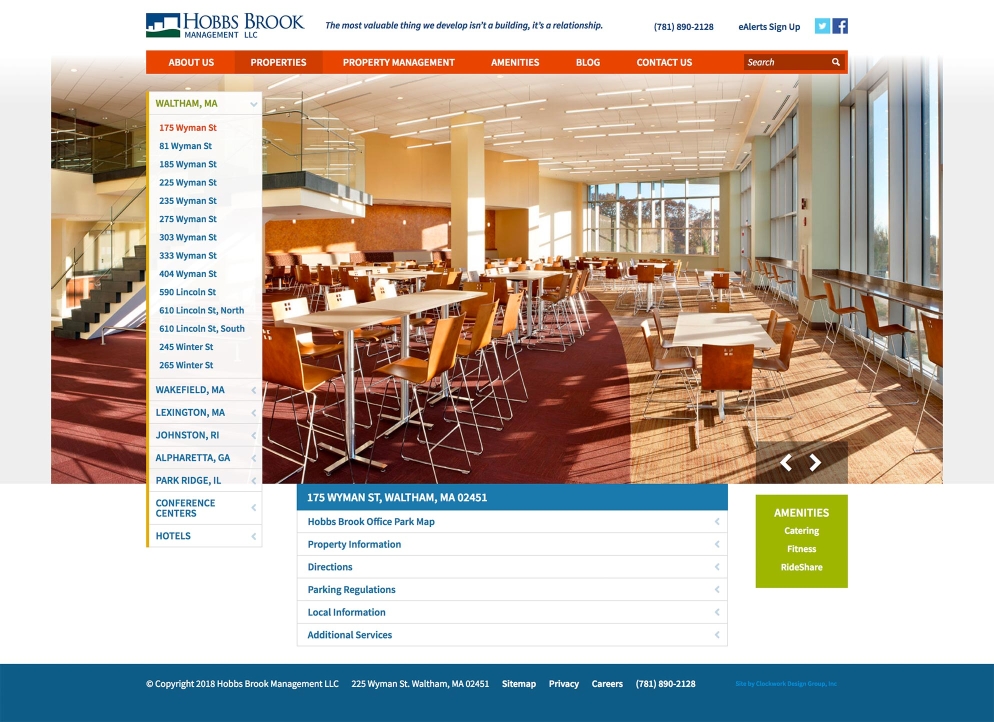 Dining Page
The dining menus are some of the most-viewed pages on the website. Tenants can find the weekly dining menu for their building through the city tabs and property accordions. The dining menus are also available as attractive PDFs that are dynamically-generated from the content entered directly into the CMS.
Learn more about our advanced website features