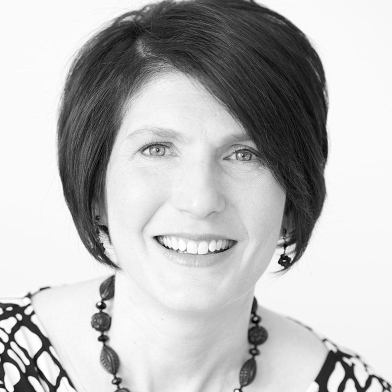 Vanessa loves gardening and little dogs.
Vanessa Schaefer
Co-Founder & Creative Director
Vanessa co-founded Clockwork in 1994 with Mike and takes the lead on all projects. She works closely with clients throughout each project phase to meet all creative, marketing, and business objectives. Vanessa prides herself on being a problem solver and enjoys helping clients meet difficult challenges. Now, Vanessa works primarily with law firms, A/E/C firms, CPA and financial advisory firms, and other professional service firms. Before founding Clockwork, she held creative positions at ad agencies and in-house marketing departments, working in a broad range of industries including technology, medical and veterinary publishing, and fashion retail. Vanessa has been the recipient of many awards, including the "Excellence in Law" prize for Marketing by Massachusetts Lawyers Weekly. Vanessa graduated from Smith College with a fine art major and writing minor, was Co-President of her college alumni class, served on the Graphic Advisory Board for Middlesex Community College, and is on the Executive Board of the Weston Art & Innovation Center. She enjoys speaking at conferences and blogging about marketing, branding, and design. Outside the office, she spends time in her garden (mostly weeding), cooking, traveling, and flower arranging.
Portrait by: David Shopper